Vault Mastering Studios New York
High end mastering services for audio CD, online release and vinyl
Competitive mastering rates for all projects & quick turnaround times
Mastering equipment includes: Prism, Lavry, Mytek, Sontec, Avalon, Manley, Cranesong, & Weiss.
Facilities in New York City and in Phoenix, Arizona.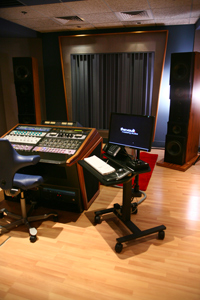 The Vault Mastering Studio is located in the heart of New York City and specializes in mastering for CD, online release, film sound, television sound, audio restoration, and vinyl mastering. We're excited to also announce our new VMS West location in the Phoenix area.
In operation since 2001, The Vault Mastering Studio has established itself as "THE" independent alternative to the corporate mastering facility mentality. In contrast, our service is friendly and professional with a focus on providing a superior sound, offering reasonable rates, ensuring technical excellence, and providing fast turnaround times.
The development of secure proprietary web delivery technologies for online mastering has also allowed the Vault Mastering Studios the opportunity to collaborate with labels, producers, engineers, and musicians world-wide. So now, whether you are a producer in Barcelona, a mixing engineer in Toronto, or a band in Los Angeles, mastering your project at Vault Mastering Studios makes a whole lot of sense.